I unfollowed Antonio Brown right around the time where the he live streamed the police at his house with his baby mama while he was cursing them out in front of his kids and his entire neighborhood. At that point I made a conscious decision to be done with this assclown of a human.
I figured that if he really posted something crazy or newsworthy I'd see people talking about it on Twitter and maybe go take a look for myself.
Well, today is the day where I went to take a look for myself because of THIS post:
Really? With the alarm emoji too!? WHAT DOES IT MEAN!?
First and foremost, we must take anything this sociopath posts on social media with a humongous grain of salt. AB likes to post things just to post them and get a reaction. He's a classic narcissist (thank you Criminal Minds) who's absurdly good at football. It's that last part that will always peak peoples interest whenever he posts shenanigans like this.
As a Patriots fan, I am once again at a crossroads.
I despise Antonio Brown as a person. He is a despicable human being who doesn't deserve the honor of playing in the National Football League. I don't need to run through his rap sheet, but if you've been paying attention to the NFL over the past couple years, you know this guy is a lunatic.
HOWEVA, when you come to a proverbial crossroads, there are two paths to choose from. And I'd be lying if I said I couldn't easily be seduced by the thought of Cam Newton bombing touchdown's to the AB week in and week out. And even though he's still on the Commissioners Exempt List, Dictator Goodell did say that he'd "reassess" the situation if Brown were to be signed by a team.
The Patriots do need weapons…and Antonio Brown is arguably the best weapon out there technically still "available"…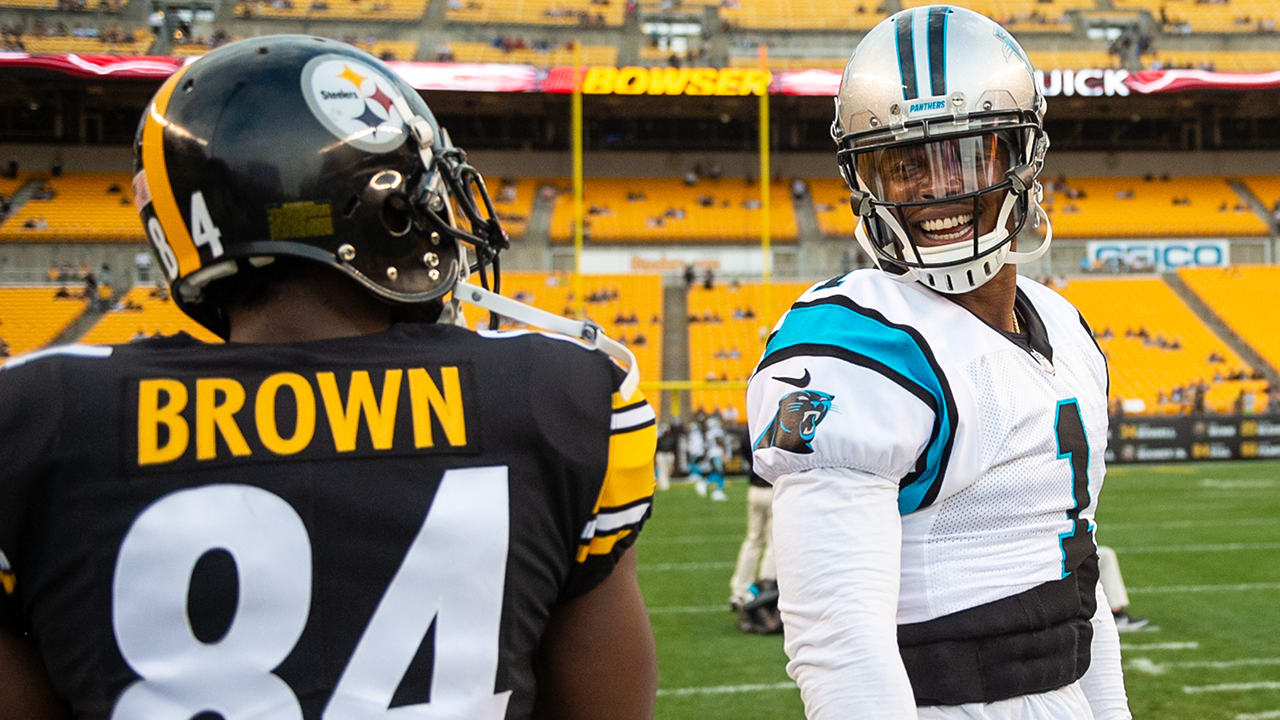 If Bill Belichick really wants to go full "screw you" and extend both his ring filled middle fingers to the rest of the league, what better way to do so than to sign Brown for, what would likely be, a minimal contract. Add that to the downright bargain he signed Cam for, these two moves back to back would leave the rest of the league wondering how the hell this ALWAYS happens. How do the Pats always end up on the right end of signings like this?
But would Belichick really sign this clown AGAIN? I mean, Bill has always said he wants as much talent on his team as possible…and he did sign Brown before while knowing what a storm of shit he'd bring…and I'm sure he's even salivating at the possibility of having both Cam Newton AND Antonio Brown, both with chips on their shoulders and something to prove, playing on the same offense…
Did I just talk myself into this signing? Shit..