I'm normally against any of the Facebook petition or sign up things. But every once in a while a cause comes up where you need to set aside your prejudices and stand up for something.
And lemme tell ya, storming Area 51 like it's the beaches of Normandy is a pretty damn good reason!
You, too, can be a part of history! All it takes is a search of "Storm Area 51, They Can't Stop Us All" into Facebook and you're there!
Quick little nugget for you though, don't click the first option. Because I assure you, the first one is not what you're looking for…
Just a WILD cover photo by the way. Why are all her parts/face covered with angry smileys? Why not happy ones? Or the wink face? And what does that have to do with the cause at hand? Yeah, scroll past that and click the SECOND profile. That's the one we're looking for.
As of right now there's an astounding 144k people on board for this 'fun run' of sorts. What exactly does this entail? Well, taken from the 'Details' section on the profile:
"We will all meet up at the Area 51 Alien Center tourist attraction and coordinate our entry. If we naruto run, we can move faster than their bullets. Lets see them aliens."
What is a "naruto run" you may ask? Remember how the weird kids at your middle school ran? Yeah, that.
I'm worried about the logistics though. Sure, running like so is proven to increase your speed, but to outrun bullets? I'm not so sure. Worth a go though if you ask me.
I'm also not 100% sure where the "Area 51 Alien Center" is located, but it's gotta be at least a couple miles from the actual base. And with 144k people participating, I really don't think we're gonna be able to sneak up on these guys. So I guess the only option is to actually outrun the bullets then.
Clearly this is all done in jest (I hope so) given the fact that the kid brings up running like an anime character. But still, ya gotta think there's gonna be a good amount of crazies (me included) who'll show up to this thing. And all I can picture are all of us being mowed down by the super secret security Area 51 has protecting it. Not a great thought.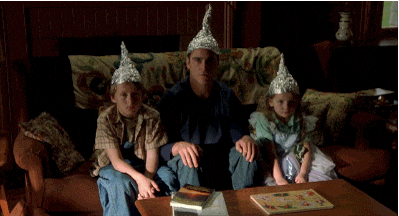 So, if I'm these people, I think we all gotta regroup and think of a better strategy. I mean, we got until September 20 so that gives us some time to think of an actual plan. I'm not the biggest fan of a mass swarm of the most secretive military base in our countries history, but there is safety in numbers. You just gotta make sure you're always running behind someone so when the inevitable rubber (or real) bullets start flying, you're protected!
I suggest maybe some sort of an underground approach. I know it'd take longer, but if we all start digging, I'm sure we'll get there faster than we think! I'm not sure what protective measures they have for a subterranean attack, but I really think that's our best bet guys. I think I'll start a similar page and get this going. See ya there!
P.S. Maybe be a little more secretive with the name. While I love the straight forwardness of it, ya gotta think that puts the government's defenses up now since they're probably expecting this now. Just a word of advice.