Avengers: Endgame was a cultural phenomenon unlike any I've ever seen before. I mean, this'll be something that I tell my kids about. Comic fans and regular movie goers alike flocked to theaters in order to see this film as to not be left out. FOMO is a strong force.
Just how incredible did this movie perform?
It took Endgame 179 fewer days to get within $38 million of Avatar. That's incredible. Take away Avatar's re-release and there's just a measly $5 million standing in the way of Avengers being the highest grossing film of all time.
And just like sharks who smell blood in the water, Kevin Feige and the big wigs over at Marvel Studios see the opportunity to do something few thought could ever happen.
Dethrone the false king that is Avatar. I mean seriously, does anyone have this movie anywhere near their top 10? The movie isn't good. It was just ground-breaking in how it was filmed and the CGI effects. That's it.
With Avengers: Endgame officially getting a worldwide (?) re-release June 28th along with a deleted scene, a Stan Lee tribute as well as a few other 'surprises', the outcome of this almost seems inevitable.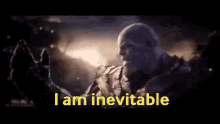 And I love seeing all the ant-comic book movie people talking shit about Marvel re-releasing the film just to beat out Avatar. I mean, that's definitely part of the reason, but also, it's not like they are just putting the same exact movie back out into theaters.
Also, Avatar did a big re-release too. It's only fair that Endgame does the same!
I mean yeah, could they have just left the deleted scenes and Stan Lee tribute on the Blu-Ray version when that gets released? Sure. But why not take this opportunity to go down in history as the most profitable movie of all time? All while pleasing you fanbase by giving us even more content to see on the big screen?
It's a win-win-win situation if ya ask me!
So strap in Marvel fans. We're almost there. #WhateverItTakes #TerminateCameron