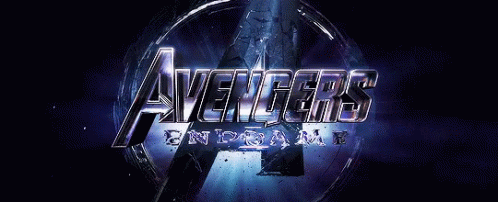 Oh my god.
I just….oh my god. Marvel stuck the landing. They stuck it so god damn hard. This movie is everything you are hoping it is and more.
****There will be no spoilers in any way whatsoever until the very end and trust me I will give you PLENTY of time to click away. This will not be my FULL Endgame review.****
I got home about 10 minutes ago from seeing Avengers: Endgame and without giving ANYTHING away right now, you need to see this movie. If you are a comic book fan and have gone on this journey the past decade, you NEED to see this movie. This is the movie us nerds all deserve. This film has everything you could want. You will run through every emotion imaginable.
I can't even put into words how mind-blowing Endgame is. It's a huge movie. And it's an extremely well done movie as well. There's story building, there's action, there's more humor than I anticipated, there is literally everything you could hope for and more. I'm going to need to see it at LEAST two more times just to understand the scope of this film and catch things I may have missed.
If you think you saw too much in the trailers and TV spots, do not worry at all. I promise.
I don't know how the Russo brothers did it, but they have made the perfect comic book genre movie of all time. Yes, better than Infinity War and The Dark Knight. Avengers: Endgame will seem surreal at points, it'll give you fulfillment, it'll give you you favorite characters doing what they do best, it'll give you things you didn't even know you needed from a Marvel movie.
There's fan service. There's surprises. There's jump out of your seat moments. There's call backs to previous MCU movies.This is about as classic a Marvel Studios movie as you can get. And I loved every single second of it.
I also feel like I need to say this, if you get emotional or cry or angry or anything watching these movies, then good. Don't let any assholes out there make it seem weird that you're doing so. These characters have been in our lives for over a decade. The reason Marvel characters work so well is that we all connect with each of them differently. That's what made Infinity War's ending so great! We all felt the pain that Tony went through watching Peter fade away. We all could feel the agony on Cap's face when he said "Oh God…" We all have things we do to escape our daily lives. Watching these movies and diving head first into their stories and characters is our way of doing so. That's why these heroes mean more to us than just characters on a screen. They take you away into a fantasy world where anything can happen and you can forget about whatever is going on in your life at the moment and just enjoy something. Really, really, all the way deep down enjoy something. Do you know how rare it is in this world nowadays to just enjoy something, anything? Remember that when you watch this film or any other Marvel movie. Let yourself get lost in this world. You deserve it.
Before I get into spoilers, let me tell you how I almost didn't get into the freaking movie. I bought my tickets online at the ass crack of dawn the day they went on sale. It was weird though because the email I got confirming my tickets didn't match up with the numerous previous ones I've gotten for other movies from this same exact cinema. I assured myself I was just paranoid and didn't even think about it.
As we got to the kiosk to get our tickets, guess what? The reference I.D. number didn't work nor did swiping the card I used to pay for them. I was legitimately about to either have a heart attack or kill someone or cry. Probably all the above. We went over to the actual ticket desk and luckily they printed out our tickets and we were good to go. I didn't expect the roller coaster of emotion to start outside the theater but yet that's exactly what happened.
Okay you ready?
.
.
.
.
No really, there are spoilers coming down below
.
.
.
.
And if you haven't seen this movie, you REALLY don't want anything spoiled
.
.
.
.
Think this is enough time for everyone who hasn't seen it to click away?
.
.
.
.
THERE WILL BE MAJOR SPOILERS FROM HERE ON OUT. IF YOU HAVE NOT SEEN AVENGERS: ENDGAME YOU NEED TO GO AWAY. FINAL WARNING.
.
.
.
.
Let's start with the big one. Tony Stark is dead. I don't think I have ever cried in public as much as I did watching that entire scene play out. The silence was deafening. You knew it was coming. I knew it was coming. We all knew. But that didn't make it any easier. It was foreshadowed for years and multiple times in the actual movie, but Tony made the ultimate sacrifice to save the freaking universe. And they couldn't have done it any better. Thanos about to snap, gloating like a son of a bitch…."I am inevitable…" The look on his face was priceless when he snapped and nothing happened. But just then I knew exactly what was about to go down.
"I…am Iron Man". Snap. Then the waterworks started. The most complete character arc in the history of cinema has ended in the most perfect way possible. Spider-Man saying bye to Tony was just icing on the tear-layered cake for the whole thing. I legitimately am tearing up right now talking about this but I don't even care. Tony Stark/Iron Man has been a part of my life for a decade, and now he's gone. And that sucks. I'll miss him.
Okay since we're talking about death, let's mention another one that I actually predicted would happen: Black Widow. When her and Hawkeye went to Vormir for the Soul Stone, I immediately knew one of them was gonna die. And props to the directors for really not giving it away until the very, very last second. He wants to sacrifice for her and she wants to sacrifice for him, they have a cool little fight, and then Hawkeye jumps off the cliff! But right when you think he's the one, Nat jumps after him! That scene was tremendously well done, and seeing Black Widow's dead body on the ground was tough to, but it was necessary. The stakes are real in the MCU people!
Now that the very sad stuff is out of the way, can we talk about THAT scene!? I fucking KNEW Captain America was gonna wield Mjolnir. I knew it. And it was done perfectly. The second you see the hammer 'floating' but can't see the full handle, I knew what was coming. Seeing Captain freaking America with a shield in one hand and Mjolnir in the other could be the best shot in comic book film history.
That entire fight scene with Iron Man, Cap, Thor and Thanos was everything I wanted it to be. I mean Thor sent a lightning bold into Tony's suit so he could hit Thanos with a super blast. That is some straight out of the comics shit.
Since we're talking about the end fight scene, I think my favorite moment in the entire movie was when all of our fallen heroes and others started coming out of Doctor Strange's little time holes. I mean we got everyone. I didn't know what to do with myself in the theater when this was happening. My hands were over my face, I was gasping, I was tearing up, I had no control. I was squirming in my chair and smiling ear to ear the entire time. Then he said it. He finally fucking said it.
"Avengers….assemble"
I'm gonna do an actual big movie review of this soon, I just need to see it again. There is SO much happening in this movie that it takes more than one watch through to absorb it all. I will say this though, this is my favorite MCU movie of all times.
Until next time Marvel, love you 3,000.